Angela Harris is known as "The Insurance Lady" and has earned the respect of her colleagues, community, family, and friends. She is the Owner and Broker of "Insurance Professionals of America" and has almost 30 years of experience in the insurance industry. She grew up in Sarasota and has lived and worked in both Sarasota and Manatee Counties. Her agency has over 3260 clients all over the state of Florida. Her firms are consistently growing, and she employs a full-time staff and licensed caring agents who specialize in the different areas of the insurance industry.
Angela, herself, loves specializing in the Medicare field because she loves to help people. Medicare can be very confusing with the many rules and benefit guidelines and array of different plans. After she evaluates her clients' needs and lifestyle, she takes the time to explain and educate her clients, so they can feel confident and safe in making their insurance decisions. In doing so, she was able to save her clients money without sacrificing benefits or networks on a regular basis. She has the compassion, patience and skill to make this process a very easy one.
Another area of specialty for Angela, is working with our disabled veterans who have "extra help" or are Medicaid eligible. There are plans available that have a $0 premium or $0 co-payments. They have personal emergency response systems, transportation available, home delivered meals, virtual doctor visits, enriched dental and vision, hearing aids, prescriptions, and even over the counter drugs free of charge. Find out more at www.SaveOnMyinsurance.com.
She, her staff, and her highly trained agents, are available to you whenever you need them. Whenever you have a question, or a health event, they are there for you and not just at enrollment but all thru the year. You'll have a personal insurance shopper not just this year but year after year. During the annual enrollment period, they review every client plan and how it is working for them, or not, and if necessary, makes the transition easy and insures you have a wonderful customer service experience.
Plans Offered:
Medicare Supplements, Medicare Advantage Plans, Prescription Drug Plans, Dental and Vision Plans, All types of Life Insurance, Final Expense Plans and/or Mortgage Protection Insurance, Long Term Care, Home Care Plans with no age limit, Cancer Coverage Plans, Critical Illness Plans, Accidental Insurance Plans, Short-Term Major-Medical Insurance and Disability Insurance.
Angela has served in the National Association of Health Underwriters Association as Secretary and as a member. She has won several awards throughout her career in the Insurance Industry and is included in an elite group of Insurance Professionals who is an IMO which is their highest contracted level showing a history of honesty, competence, and financial care. She has been involved in many charitable organizations and fundraisers, hosted many speaking engagements and events, has been part of the Better Business Bureau, and has been a member of the Sarasota Chamber of Commerce. She is currently a member of the Sun City Center Chamber of Commerce.
Request a Consultation by calling 941-792-5511, emailing Angela@lnsProsOfAmerica.com or visit our online appointment scheduler at www.vcita.com/v/Angela.Harris
We're here for you when you need us, not just at enrollment.
Our Agents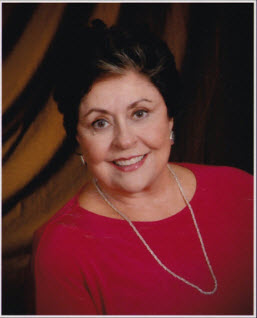 Carol Berman
Angela Harris
Larry Berman
Paul Harris
Cynthia Vaughn